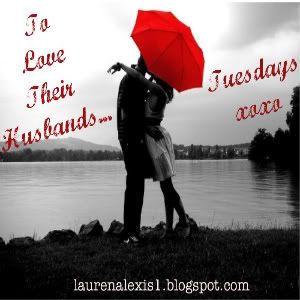 There is a wonderfully encouraging meme going around now, encouraging wives to write about one way they have showed their husbands love. My husband does a really good job doing little things for me to show how much he loves me like giving the kids baths(Lily included), so I can clean up the kitchen in peace. Or by coming home with a bag of Starbucks coffee(that's one of my favorites!), or watching "
The Blindside
" with me, even though he didn't want to see it. I know I need to get better about doing little things for Erik to show him how much I love him. I tend to get so focused on what needs done around the house, or what the children need, that I struggle with getting my priorities in their right place.
This past week was a little easier for me to show Erik how much I love him, because it was his birthday last Wednesday. I had Jack and Anna color cards for Daddy, and then we decorated a little bit for his birthday. I made sure his favorite drinks were in the house, and made his favorite dinner- Coq Au Vin(which sounds a lot fancier than it really is), Potatoes, mushrooms, and broccoli.
This next week, my goal is to strive to be more intentional about doing little things for Erik. Head over to
Live by Faith
for more encouraging ideas on how to demonstrate love for our husbands.